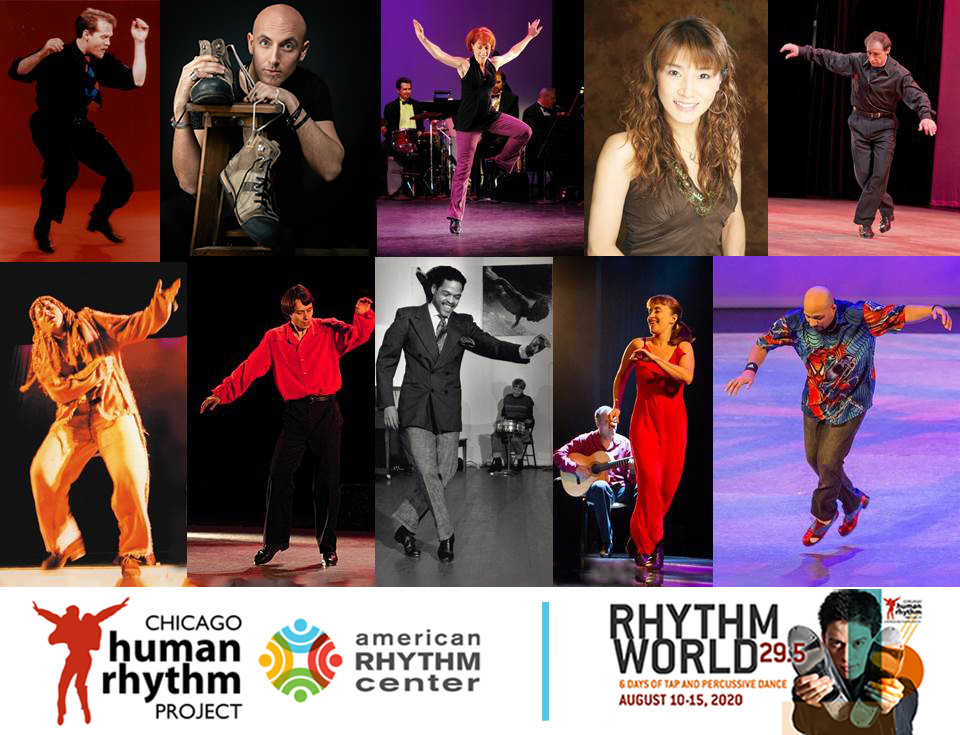 It is called "Chicago Rhythm World" and is one of the most important tap and percussion dance festivals in the USA held every year in Chicago, the largest city in Illinois on Lake Michigan.
The thirtieth edition of the Festival should have taken place at the end of July 2020 but, due to the coronavirus and the pandemic emergency in the whole world, a virtual mode called "Chicago Rhythm World 29.5 " will be presented from 10 to 15 August 2020.
This version will be really special as the Festival Organization together with all the coaches and artists have decided to plan lessons and performances in a completely new way, adapting in a careful and original way to the particular period we are living.
The event will be really exciting and full of activities for all levels: training courses and tip tap masterclasses with the best dancers on the world scene, Body Percussion masterclasses directed by Salvo Russo (basic, intermediate and advanced level) and many performances by different artists.
Students can register up to a maximum of 20 masterclasses and the audience can watch live streaming shows at the Lake Stage of Navy Pier and at the historic Jazz Showcase.
In addition to Salvo Russo, here are the other guest artists of this edition: Sam Weber, Linda Sohl-Ellison, Martin "Tre" Dumas III, Yukiko "Smilie" Misumi, Lane Alexander, Ted Louis Levy, Guillem Alonso, Roser Font Camanal, Valeria Pinheiro, Vijay Tellis-Nayak.
We are ready for this new great experience, even if only virtual, hoping and promising to meet in Chicago next year. We can't wait to enjoy, finally live, the 30th Festival together with the great family of the 
Chicago Human Rhythm Project
 and 
American Rhythm Center.